The Intricacies of Designing a Pixar-worthy Character
The One Academy, invited two Pixar experts who are in the team of The One Academy's dynamic industry lecturers to provide students with comprehensive knowledge and skills pertinent to the film animation industry. One of them is Pixar's Animation Director Andrew Gordon. Among his vast experience in animations include partaking in the production of box office hits 'Monsters University', 'Inside Out', 'Toy Story 3', 'Ratatouille', 'Cars', 'The Incredibles', 'Finding Nemo' and many others. There was also Daniel Holland who is currently an Art Director who have contributed to Academy Awards winning films 'Wall-E', 'Toy Story 3', and 'Up', plus 'Cars 2', which was nominated for a Golden Globe. His latest feature film project was 'Inside Out', in which he designed the production sets for.
Andrew Gordon's live demonstration of his skills for students to show how it is done in the creative industry.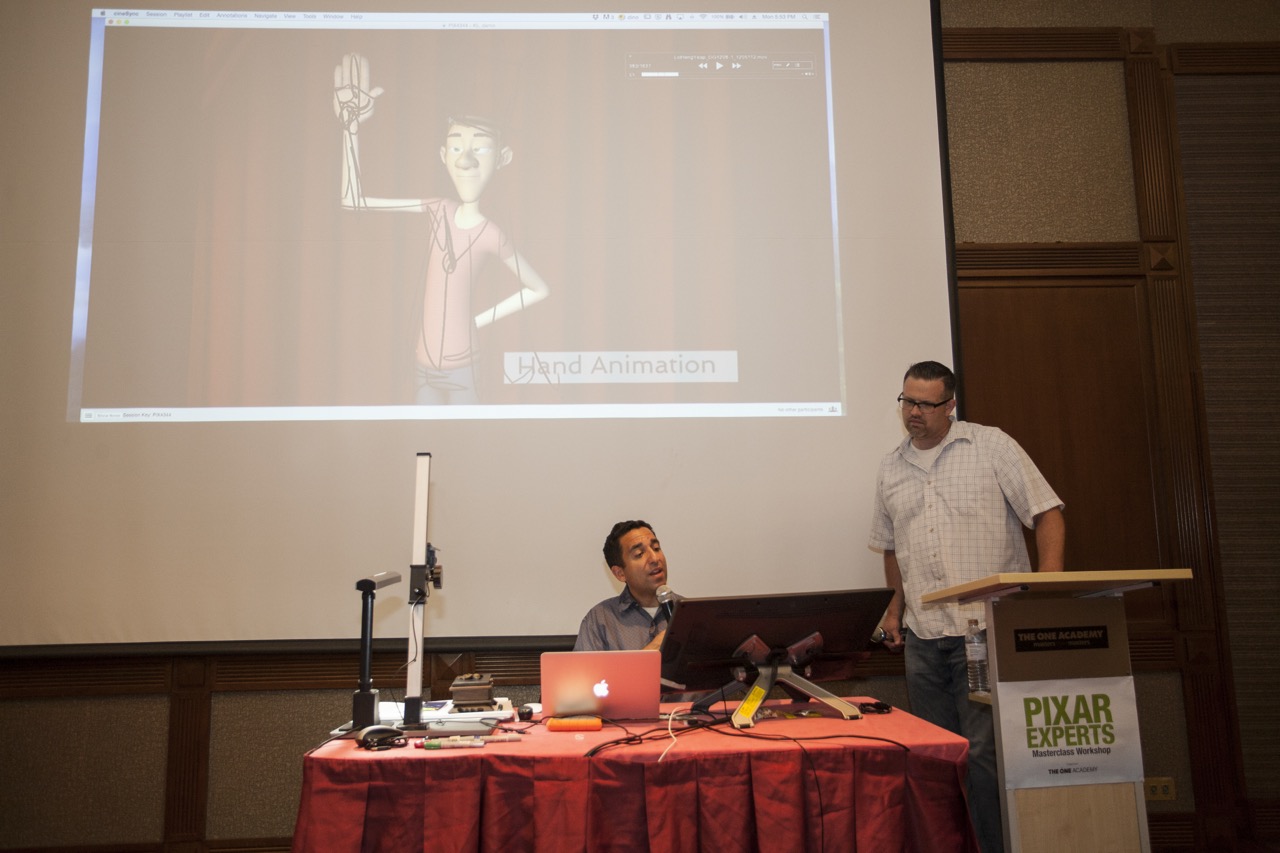 Andrew & Dan – Andrew Gordon and Dan Holland exchanging pointers while demonstrating hand animation techniques.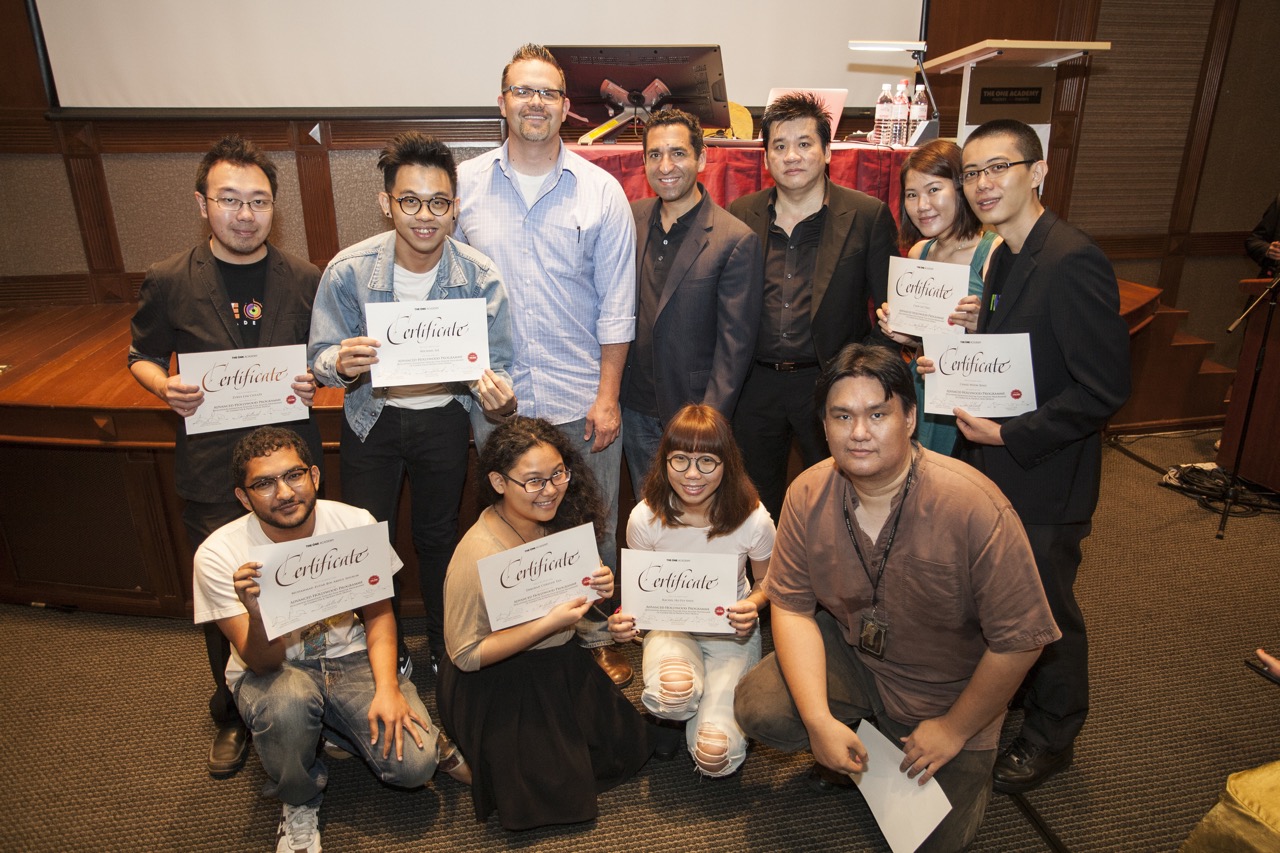 DanHolland – Andrew Gordon, Dan Holland and The One Academy students and staff concluding the master lecture with a group photo.